"BaltieDarbi" workshop with a historical feel, everything about and around linen dresses and ancient handicrafts, with a modern linen dress collection offer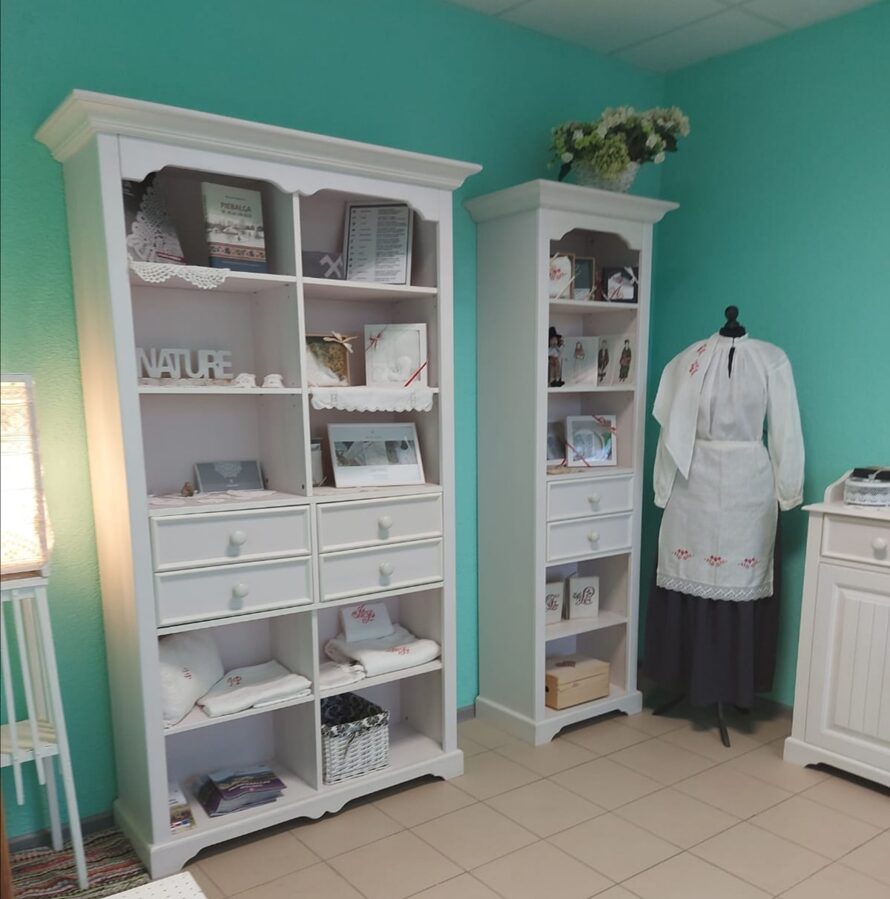 Workshop "White Works" - linen felt dresses
*In the workshop there is an opportunity to view historical linen night dresses, textiles and listen to the history of linen dresses from ancient times to the present day.
*The workshop displays a collection of modernly designed linen dresses: dresses, night dresses, christening dresses, children's dresses and textiles, reflecting the transferability of cultural heritage.
*In the workshop, you can view the exhibition of hats by Milda Skadiņa, a well-known hat maker in Latvia, where a story about the history of hat making is reflected.
*In the workshop you will be able to experience making handicrafts - embroidering a pincushion.
*Linen-feel dresses and textiles made of linen, cotton and batiste are practically comfortable and pleasantly elegant, they are made of natural material, ergonomic, easy to care for and made by hand. Costumes and textiles can be purchased locally.
*Being in person, it is possible to order and personalize your modeled outfit.
You have the opportunity to see the workshop "BaltieDarbi" and the exhibition about linen dresses from ancient times to the present by applying individually to the artist, fashion designer Ilze Pruse.
Contacts: +371 26114226
www.baltiedarbi.com
www.facebook.com/BaltieDarbi
Address: Rūpnieciebas 1B, Jaunpiebalga parish, Cēsu prov., LV-4125
GPS: 57.181864, 26.031375
No comments
Leave a reply